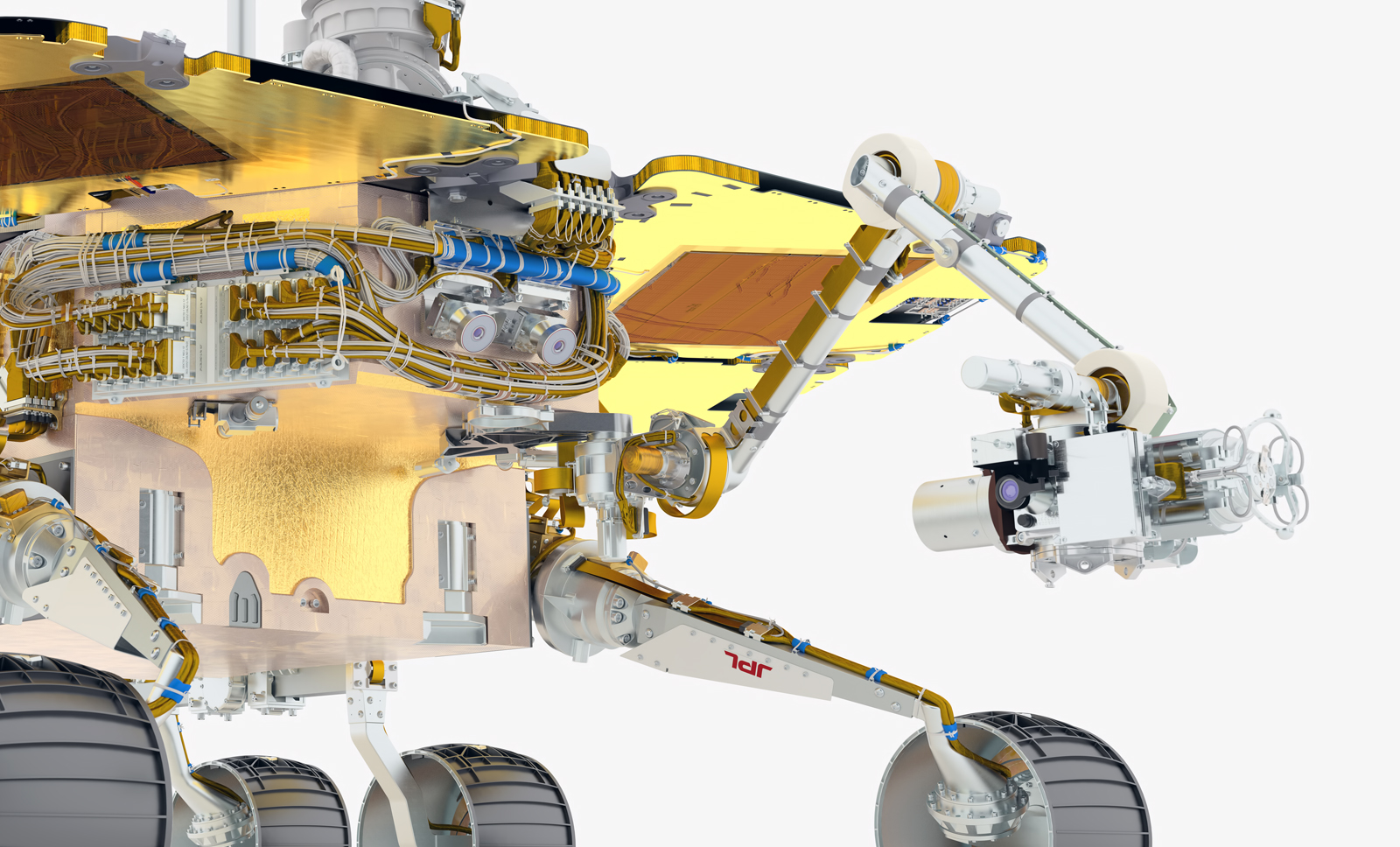 Mars Rover
Mars Rover
Modeled in Rhinoceros 3D
Rendered in Maxwell Render
After quite some time without it, I realized that the Mars Rover deserves its own dedicated space on my website.
Mars Rover 3D was an overly ambitious project I started back in 2007, inspired by the Transformers trailer. This is Spirit – one of the two geologist robots sent to mars to examine the soil back in 2004.
It took me almost 5 years to complete in this level of detail and accuracy – mostly using reference I found publicly online and from photo material sent back to Earth from Mars from the actual rovers; the design process was really cumbersome at times due to lack of required reference from specific angles for example, so I had a really hard time figuring out how to model most of the parts.
The project became an obsession due to my perfectionism, however, in the end, the model got so close to the real thing, that people at JPL noticed and contacted to express their excitement.
On the technical side, when I started the project, the tools weren't sophisticated and mature like these days, which also put a strain on hardware – which I had to upgrade a couple of times to handle the processing needs of the model.
I ended up with the following numbers – based on Rhinoceros 3D:
4779 polysurfaces
1078 surfaces
3707 block instances
224 materials
66,314,064 triangles (Smooth & slower)
Render times where really long ~ 120h for hi-res renders (3400×1912) on an i7 4790k w/32Gb Ram. Recently and on newer hardware (i5 9600k) render times dropped to half for higher resolution renders (7588×4591). Several renders were used in magazines and encyclopedias.
Mars Rover 3D as a 3D model has its own dedicated website, from where you can (currently) buy the non-material version.
RENDERS
The images below might be served in extremely high resolutions - click on the top image to view the high resolution images, then click too zoom in and pan to view all details.
DISCLAIMER: You are free to use all the images below for personal use and on your own pc only. Re-using, re-posting, copying or redistributing in any way, hotlinking or modifying these images is strictly forbidden.