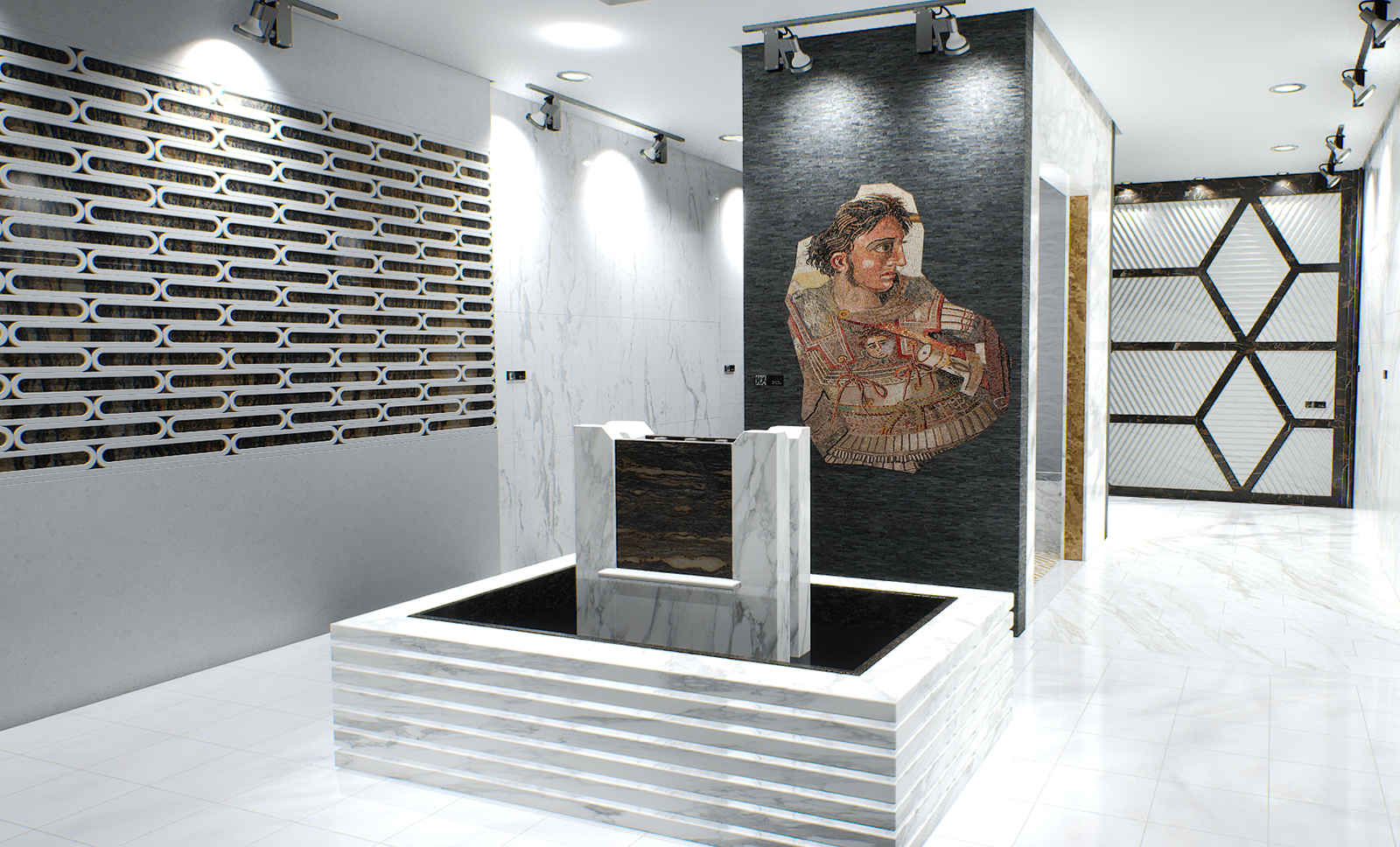 FHL Showcase
FHL Showcase
Modeled in Rhinoceros 3D
Textures created in Quixel Mixer
Realtime rendering / gameplay in Unreal Engine 5
First attempt to experiment with realtime architectural visualization. The inspiration was a virtual showcase of one of the world's biggest marble providers located in my area – FHL Kiriakidis. Its real counterpart is a showcase of various marble products and designs.
The most challening part was the modeling of the actual space and making out dimensions using photo material found online as reference. Most of the marbles in the scene are modeled rather than textured for higher quality rendering.
Lumen, Unreal Engine 5's dynamic lighting and reflection system produces results of exceptional quality, easily comparable to traditional rendering engines, but with the added benefit of being realtime. All the renders below, are screenshots taken from within Unreal Engine.
VIDEO
The directed presentation below was rendered in near real-time within UE5 on an i5 9600KF / Nvidia 3060 Ti while gameplay scenes are screen records; all scenes depicted in the video are completely unedited.
RENDERS
The images below might be served in extremely high resolutions - click on the top image to view the high resolution images, then click too zoom in and pan to view all details.
DISCLAIMER: You are free to use all the images below for personal use and on your own pc only. Re-using, re-posting, copying or redistributing in any way, hotlinking or modifying these images is strictly forbidden.